About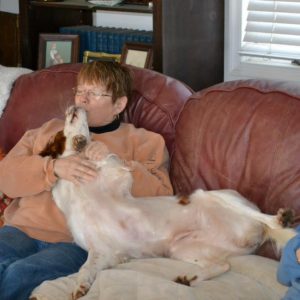 Hi! I am Margie Hohman owner of Setters Run Kennel. I am so glad you found us. I have spent my life caring for, training and exhibiting dogs of all shapes and sizes. I admit it, I love them all. In fact, the only thing I love as much as my dogs, is helping other people with their dogs. That is why I started Setters Run Kennel and why I have this website.
If you are looking for someone to care for your dogs as much as you do, you've come to the right place!
I believe, deep down, that dogs matter. They are important. How they are treated is important. I truly hope to hear from you. You can reach me at muttsgo@aol.com or 920-734-6734.